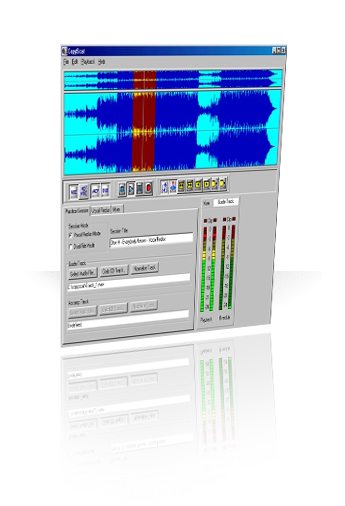 CopyScat
CopyScat is a vocal practice method that allows you to practice along with pre-recorded songs and instantly hear your results. It allows you to listen to an audio track, remove the vocals, record yourself singing, and easily loop sections of the song to compare your singing with the original recording. This is a great tool to easily record yourself, get instant feedback and improve your performance.
Use CopyScat to practice along with pre-recorded songs. CopyScat is most typically used for vocal practice, though you may also find it useful for instrumental practice.
This practice method makes it easy to identify problems and refine your performance. Listen to yourself solo, mix your performance with the "Guide Vocal" of the original track, or listen with Vocal Redux on the Guide Track.
With CopyScat you can easily set loops to repeatedly drill on a verse, chorus, or phrase. Press the record button while looping, and sing (or play) along. When the loop has finished recording, CopyScat will loop and continue playback, so you can immediately hear your results.
Record repeated vocal takes to polish your performance, then mix it to a new Wave file and send it to friends.
CopyScat uses uncompressed stereo 16 bit Wave files which it can grab from either Audio or Karaoke CDs, importing to them to the hard drive in Wave format.
What can you do with Copyscat?
Create a New Practice Session and set the default values for Vocal Redux and the Mixer.
Open a Practice Session you previously created, including Vocal Redux and Mixer settings.
Save the current Practice Session, along with the Vocal Redux and Mixer settings.
Make a new Wave File of the Guide Track with vocals removed.
Make a new Wave file, mixing your vocal performance with the backing track.
Remove noise or static from a region at the beginning or end of the Guide Track or Accompaniment Track.
Re-record a bad take.
Optimize the audio level of any selected region of the View Track.
Fine-tune CopyScat to optimized voice cancellation.
Featured Product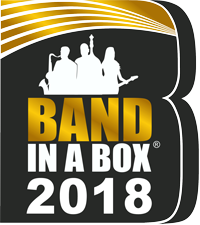 Band-in-a-Box 2018 for Windows! Buy and download now! >>
30 Day Money Back Guarantee
Unconditional 30-Day Money Back Guarantee on all products purchased from PG Music Inc.
PG Music Inc. 29 Cadillac Ave Victoria BC V8Z 1T3 Canada
Sales: 1-800-268-6272, 250-475-2874, + 800-4746-8742*
*Outside USA and Canada where International Freephone service is available.