KaleidoPro Requirements and suggested equipment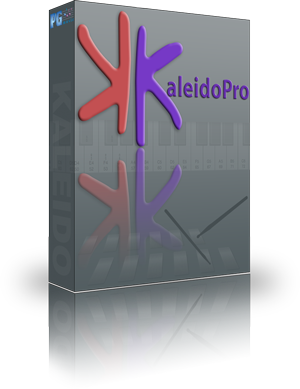 PC: Windows XP / Vista / 7 / 8 (32 or 64-bit)
512 MB RAM miniumum
External MIDI synthesizer/controller(s) recommended, although not necessary (qwerty keyboard/mouse can also used to play compositions). Drum kits, MIDI keyboards, wind controllers, & guitar controllers can all be used as MIDI input devices. Any MIDI synth/sound module can be used for sound output.
For sound output through the computer rather than an external synth, the built-in Microsoft GS Wavetable (and other software synthesizers) can be used, but is often avoided because of the high latency.
30 Day Money Back Guarantee
Unconditional 30-Day Money Back Guarantee on all products purchased from PG Music Inc.
Featured Product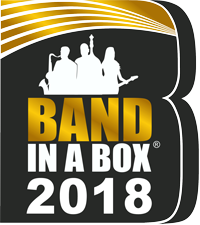 Band-in-a-Box 2018 for Windows! Buy and download now! >>
PG Music Inc. 29 Cadillac Ave Victoria BC V8Z 1T3 Canada
Sales: 1-800-268-6272, 250-475-2874, + 800-4746-8742*
*Outside USA and Canada where International Freephone service is available.