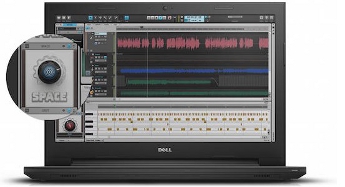 The following are the minimum recommended system requirements for Music Creator 7:
OS: Windows 7 or 8.1 (32- or 64-bit)
Processor: 2.6GHz Intel or AMD multi-core processor (at least Intel i5 or AMD A10 APU recommended)
Memory: 4GB
Hard Drive: 500MB for minimal install (>5GB recommended)
Monitor Resolution: 1280x800 minimum
Audio Interface: ASIO compatible hardware is recommended
MIDI Interface: Windows-compatible MIDI Controller or MIDI interface is recommended
Internet: connection required for downloads, activation, and publishing features
Touch is available in Windows 8 devices with touch support but is not required to use the program. All functions can be done with a mouse and/or keyboard.
Please note: Music Creator 7 does not support Windows 95, 98, ME, 2000, NT, XP, Vista or Windows RT. QuickTime support requires QuickTime 7 or higher. Music Creator 7 is presented as a download (5GB) and broadband connection is recommended.
Featured Product

Band-in-a-Box 2017 for Windows is here! Buy and download now! >>
30 Day Money Back Guarantee
Unconditional 30-Day Money Back Guarantee on all products purchased from PG Music Inc.
PG Music Inc. 29 Cadillac Ave Victoria BC V8Z 1T3 Canada
Sales: 1-800-268-6272, 250-475-2874, + 800-4746-8742*
*Outside USA and Canada where International Freephone service is available.