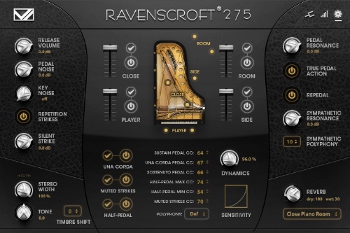 VI Labs Ravenscroft 275 - Demos
Want to hear what MIDI SuperTracks sound like when you use Ravenscoft 275?
Listen to these demos:
Piano, Rhythm BossaKenny Ev 140

Listen

Piano, Rhythm BritBluesInvasionJohn 120

Listen

Piano, Rhythm CountryBalladJohn Ev 065

Listen

Piano, Solo-Accompaniment CountryPopJohn Ev 085

Listen
Listen to more examples of the Ravenscroft 275 when you visit the VI Labs SoundCloud page.
30 Day Money Back Guarantee
Unconditional 30-Day Money Back Guarantee on all products purchased from PG Music Inc.
Featured Product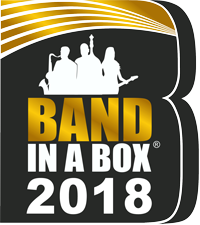 Band-in-a-Box 2018 for Windows! Buy and download now! >>
PG Music Inc. 29 Cadillac Ave Victoria BC V8Z 1T3 Canada
Sales: 1-800-268-6272, 250-475-2874, + 800-4746-8742*
*Outside USA and Canada where International Freephone service is available.