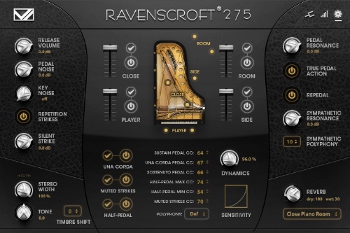 VI Labs Ravenscroft 275 Requirements:
Download Version Is Slightly under 6GB
6GB installed in lossless flac format (35GB uncompressed).
Mac OSX 10.7 (intel) or greater or Windows XP or higher
UVI Workstation 2.5.8 or greater (Download Free) or MachFive 3.2.1
Intel Core 2 Duo System
7200rpm drive (SSD is preferred for best performance)
4GB of RAM Suggested
Supports RTAS, VST, AAX and AU Plug-in formats
If you are experiencing latency issues when using Ravenscroft 275 with Band-in-a-Box for Windows, please review this tutorial: http://www.pgmusic.com/tutorial_bbwlatency.htm
30 Day Money Back Guarantee
Unconditional 30-Day Money Back Guarantee on all products purchased from PG Music Inc.
Featured Product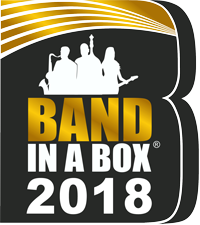 Band-in-a-Box 2018 for Windows! Buy and download now! >>
PG Music Inc. 29 Cadillac Ave Victoria BC V8Z 1T3 Canada
Sales: 1-800-268-6272, 250-475-2874, + 800-4746-8742*
*Outside USA and Canada where International Freephone service is available.