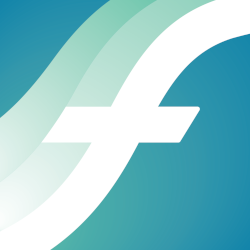 Finale Version 26
Create your way with Finale.
Easily arrange or compose publisher-quality music notation that plays back with world-class sounds and share your creations with the world.

Today's Finale speeds up and simplifies the creation of music notation and makes it easy to creat SmartMusic accompaniments.

From lead sheets and guitar tabs to band charts and orchestral scores, Finale empowers you to create anything you wish. What's more, Finale accommodates your workflow, so you can also create any way you wish.
Finale offers
Note entry options – Play a MIDI keyboard, use a mouse and computer keyboard, or import a variety of file types.

More sounds – With more than 500 Garritan instruments and Human Playback, your music becomes a life-like performance.

Powerful features – Enjoy linked parts, music educator resources, ReWire support, and many other innovative features.

Help Resources – Enjoy free online technical support, video tutorials, and the industry's best help resources.
Finale version 26 is a full 64-bit application incorporating new features, bug fixes, and under-thehood enhancements resulting in improved performance. Many enhancements in this upgrade focus on helping you more quickly and easily create exactly the notation you desire.
Features added on this release include:
Auto-Stacking Articulations – When you add more than one articulation on the same note, they stack automatically – and intelligently – reducing the need for manual positioning.

Slur/Articulation Interaction – As you add slurs in Finale v26, existing articulations automatically adjust to avoid collisions, and will continue to do so if you move things later. Finale knows what should go inside or outside a slur and will even split up stacked articulations so everything fits.

Tremolos, Rolls, and Stem Lengths – Finale will automatically adjust stem lengths – when necessary – to ensure your tremolos and rolls never collide with flags or beams.

Horizontal Centering – Finale now automatically centers articulations on both noteheads and stems based on your settings and allows you to instantly flip articulations from note to stem side (or vise-versa).

Expanded Libraries – The expressions and articulations included with Finale have been refined and expanded to look great, to be entered easily, and to reduce the need for you to create these items from scratch. Chord Symbols have similarly been overhauled for maximum intelligibility, elegant appearance, and quick entry.

More – Finale v26 also includes many new templates, Smart Shapes, performance enhancements, bug fixes, and features to help you more quickly create the music of your imagination.
30 Day Money Back Guarantee
Unconditional 30-Day Money Back Guarantee on all products purchased from PG Music Inc.
PG Music Inc. 29 Cadillac Ave Victoria BC V8Z 1T3 Canada
Sales: 1-800-268-6272, 250-475-2874, + 800-4746-8742*
*Outside USA and Canada where International Freephone service is available.

Online now
Need Help?
Message from PGMusic.com sales and support team
Hi, have any questions? We're available to text chat.
Message from PGMusic.com sales and support team
Hi, have any questions? We're available to text chat.