I don't know about everyone here, but now that I've settled into our "new normal" I've taken to rearranging and dusting off many things in order to keep busy and productive!
I'm picking up old hobbies, picking up clutter around the house, and as it turns out - finding forgotten picks!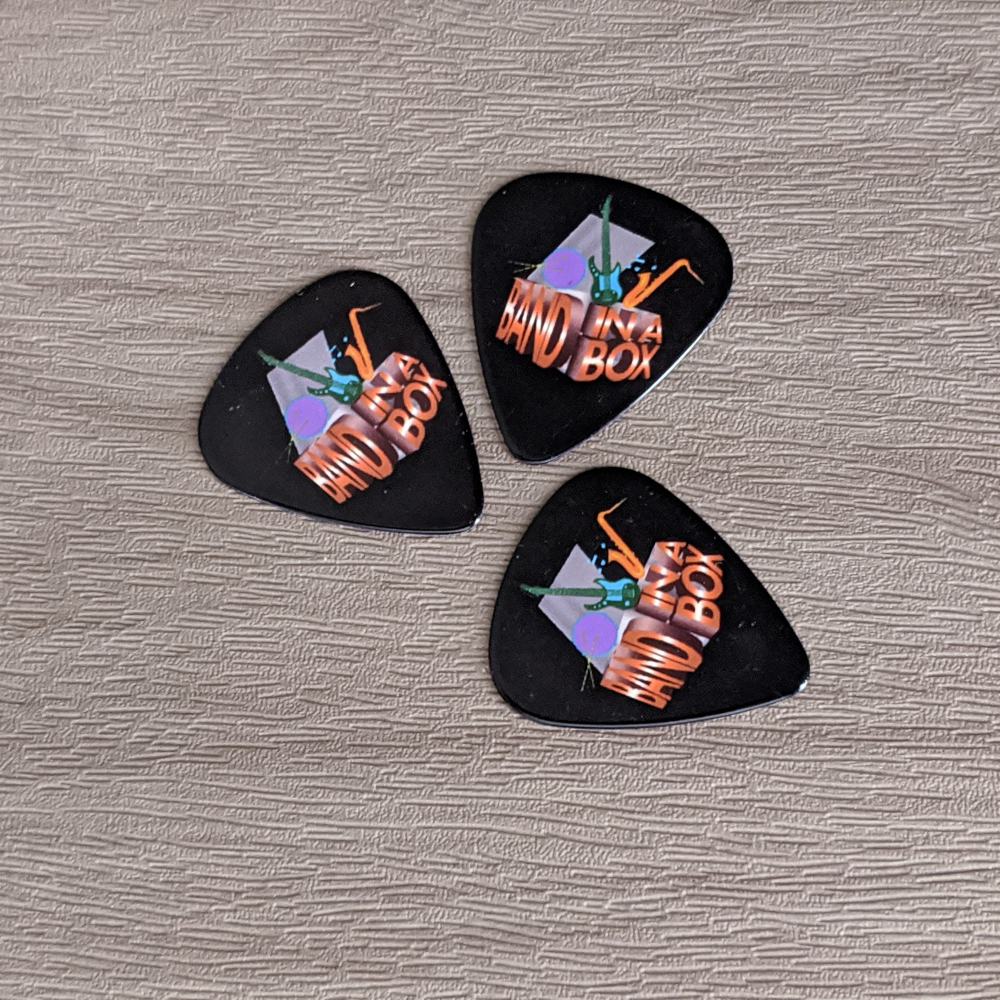 We snagged these gems many,
many, many
years ago after The NAMM Show one winter (I feel like maybe 2010?). Check out the old Band-in-a-Box logo!
Have any of you come across something nostalgic like this these days? Let's see it!
(remember the first Audiophile version?!)
-Callie
Team Marketing