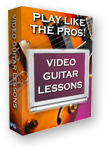 Video Guitar Lessons. "PLAY LIKE THE PROS!" Each volume features hours of video instruction by master guitarists. Includes on-screen fretboard and transcriptions.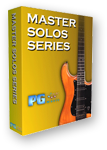 Master Solos. Solos played by a professional studio musicians, with accompanying piano(comping), bass, drums, and strings.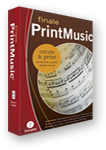 Third party software & Soft synths to complement your PG Music software.

Celtic Guitar Video Master Class Series These videos are highly recommended. There are 3 volumes available, covering: techniques, chord theory, and voicings.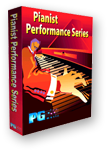 Pianist Performance Series. Featuring the piano styles of today in over 250 "live-to-MIDI" performances by top contemporary pianists.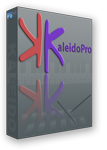 KaleidoPro. This is a program intended for performing musicians that lets you rechannel, redirect, and extend your existing musical technique in ways that were previously unimaginable.

Groove 3. "Band-in-a-Box Explained" tutorial videos created by Groove 3.
30 Day Money Back Guarantee
Unconditional 30-Day Money Back Guarantee on all products purchased from PG Music Inc.
Contact Info
PG Music Inc.
29 Cadillac Ave Victoria BC Canada V8Z 1T3
Sales: 800-268-6272, 250-475-2874,
+ 800-4746-8742*
Tech Support: 866-983-2474, 250-475-2708, + 800-4746-8742*
* Outside USA & Canada where International Freephone service is available. Access Codes
Featured Demos
"One Look"
The style of this performance displays a definite Keith Jarrett influence. From the
Modern Jazz Pianist
.
Listen
>>
"Merengation"
The bass drum creates a downbeat '4' feel. From the
Latin Pianist
.
Listen
>>