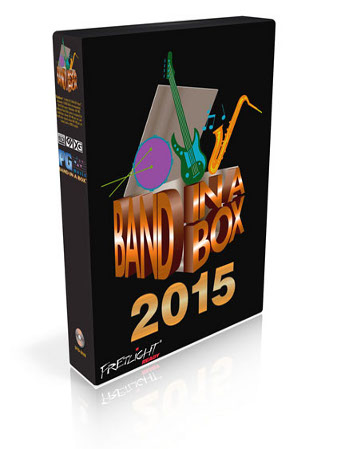 Band-in-a-Box 2015 for Windows Special!
There's no better time than now to order Band-in-a-Box 2015 for Windows! During our special, SAVE on most upgrade packages and receive a Free Bonus PAK of Add-ons that include 5 MIDI SuperTracks, 5 Instrumental Studies and 5 Artist Performances.
You can upgrade this FREE BONUS PAK to the 20-PAK for 10 more Bonus RealTracks, 5 additional Instrumental Studies, 15 more Artist Performance Sets, and 5 more MIDI SuperTracks... if you want even MORE, purchase the 49-PAK (which includes the 20-PAK) and you'll get a total of 49 unreleased RealTracks, 26 Artist Performance Sets, 10 MIDI SuperTracks, 12 Instrumental Studies and The Metronome Pro!
The Band-in-a-Box special runs until December 31st, 2014!
30 Day Money Back Guarantee
Unconditional 30-Day Money Back Guarantee on all products purchased from PG Music Inc.
Contact Info
PG Music Inc.
29 Cadillac Ave Victoria BC Canada V8Z 1T3
Sales: 1-800-268-6272, 250-475-2874,
+ 800-4746-8742 *
Support: 1-866-983-2474, 250-475-2708,
+ 800-4746-8742 *
* Outside USA & Canada where International Freephone service is available. Access Codes