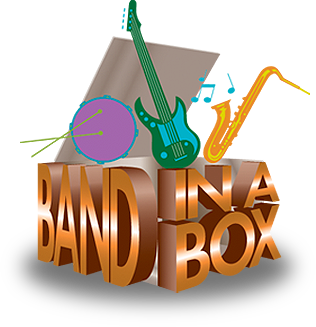 Band-in-a-Box for Windows and Mac!
Users LOVE Band-in-a-Box! Here's what they're saying...

"This is the BEST track backup program I have heard!"..."I just love it,and it improves how I play the different instruments that I play!"..."The new interface alone is worth the update!"..."A must-have for any songwriter on a budget."..."Band-in-a-Box is the swiss army knife of music production tools."
30 Day Money Back Guarantee
Unconditional 30-Day Money Back Guarantee on all products purchased from PG Music Inc.
Contact Info
PG Music Inc.
29 Cadillac Ave Victoria BC Canada V8Z 1T3
Sales: 1-800-268-6272, 250-475-2874,
+ 800-4746-8742 *
Support: 1-866-983-2474, 250-475-2708,
+ 800-4746-8742 *
* Outside USA & Canada where International Freephone service is available. Access Codes