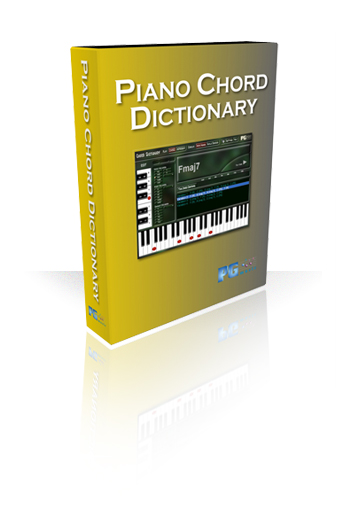 Weekly Special! The Piano Chord for Only $10!!!
The Piano Chord Dictionary is an essential tool for any musician. Simply choose a root note, select the chord you want to learn, and the Piano Chord Dictionary will play the chord and display it on the on-screen piano keyboard.
Offer ends April 21st.
30 Day Money Back Guarantee
Unconditional 30-Day Money Back Guarantee on all products purchased from PG Music Inc.
Contact Info
PG Music Inc.
29 Cadillac Ave Victoria BC Canada V8Z 1T3
Sales: 1-800-268-6272, 250-475-2874,
+ 800-4746-8742 *
Support: 1-866-983-2474, 250-475-2708,
+ 800-4746-8742 *
* Outside USA & Canada where International Freephone service is available. Access Codes