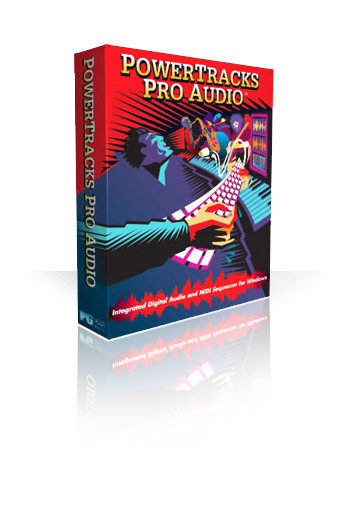 Announcing Version 2015 of PowerTracks Pro Audio
PowerTracks Pro Audio 2015 is here with great new features and enhancements including an enhanced GUI with improved functionality and time-saving features like automatic track color for the Tracks window. We've added direct support for 64-bit VST plugins (using jBridge available from us for only $10 - jBridge information and purchasing here). Load, play, view and slow down videos that you have already downloaded from YouTube or elsewhere into the PowerTracks Video Window. The audio is extracted from the video to the audio track, and you can slow down video and audio to help with learning and transcription, with Hi-Quality audio preserved at extreme tempo slowdowns. There's Live Transpose for audio tracks and live control of output Tempo and Transpose, and many more...
30 Day Money Back Guarantee
Unconditional 30-Day Money Back Guarantee on all products purchased from PG Music Inc.
Contact Info
PG Music Inc.
29 Cadillac Ave Victoria BC Canada V8Z 1T3
Sales: 1-800-268-6272, 250-475-2874,
+ 800-4746-8742 *
Support: 1-866-983-2474, 250-475-2708,
+ 800-4746-8742 *
* Outside USA & Canada where International Freephone service is available. Access Codes