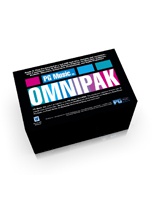 PG Music OmniPAK.
This blockbuster collection includes over 40 popular music software titles - Band-in-a-Box and RealBand with all the RealTracks and RealDrums, PowerTracks Pro Audio, the Pianist Series, the Multimedia Performance Series, and much more!
The PG Music OmniPAK is full of amazing music production and creativity programs and hundreds of songs for fun and learning. It is an endless source of entertainment, information and pleasure for everyone who loves to make or who enjoys listening to music. The name says it - the OmniPAK has it all!
PowerTracks Pro Audio. Full-featured, multi-track music sequencing and digital audio recording. Includes powerful, unique features such as the Audio Chord Wizard, TC Helicon Vocal Harmonizer, and RealDrums.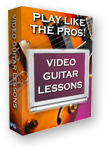 Video Guitar Lessons. "PLAY LIKE THE PROS!" Each volume features hours of video instruction by master guitarists. Includes on-screen fretboard and transcriptions.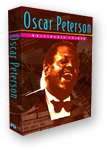 Oscar Peterson. The Jazz Piano legend brings an exciting new level of artistry to the multimedia experience...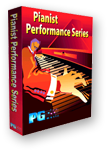 Pianist Performance Series. Featuring the piano styles of today in over 250 "live-to-MIDI" performances by top contemporary pianists.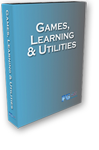 Games, Learning, Utilities. Educational software, designed to make learning fun.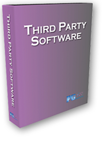 Third party software & Soft synths to complement your PG Music software.

Groove 3. "Band-in-a-Box Explained" tutorial videos created by Groove 3.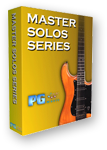 Master Solos. Solos played by a professional studio musicians, with accompanying piano(comping), bass, drums, and strings.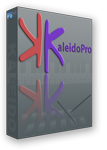 KaleidoPro This is a program intended for performing musicians that lets you rechannel, redirect, and extend your existing musical technique in ways that were previously unimaginable.
30 Day Money Back Guarantee
Unconditional 30-Day Money Back Guarantee on all products purchased from PG Music Inc.
Contact Info
PG Music Inc.
29 Cadillac Ave Victoria BC Canada V8Z 1T3
Sales: 800-268-6272, 250-475-2874,
+ 800-4746-8742*
Tech Support: 866-983-2474, 250-475-2708, + 800-4746-8742*
* Outside USA & Canada where International Freephone service is available. Access Codes
Featured Demos
"One Look"
The style of this performance displays a definite Keith Jarrett influence. From the
Modern Jazz Pianist
.
Listen
>>
"Merengation"
The bass drum creates a downbeat '4' feel. From the
Latin Pianist
.
Listen
>>

Online now
Need Help?