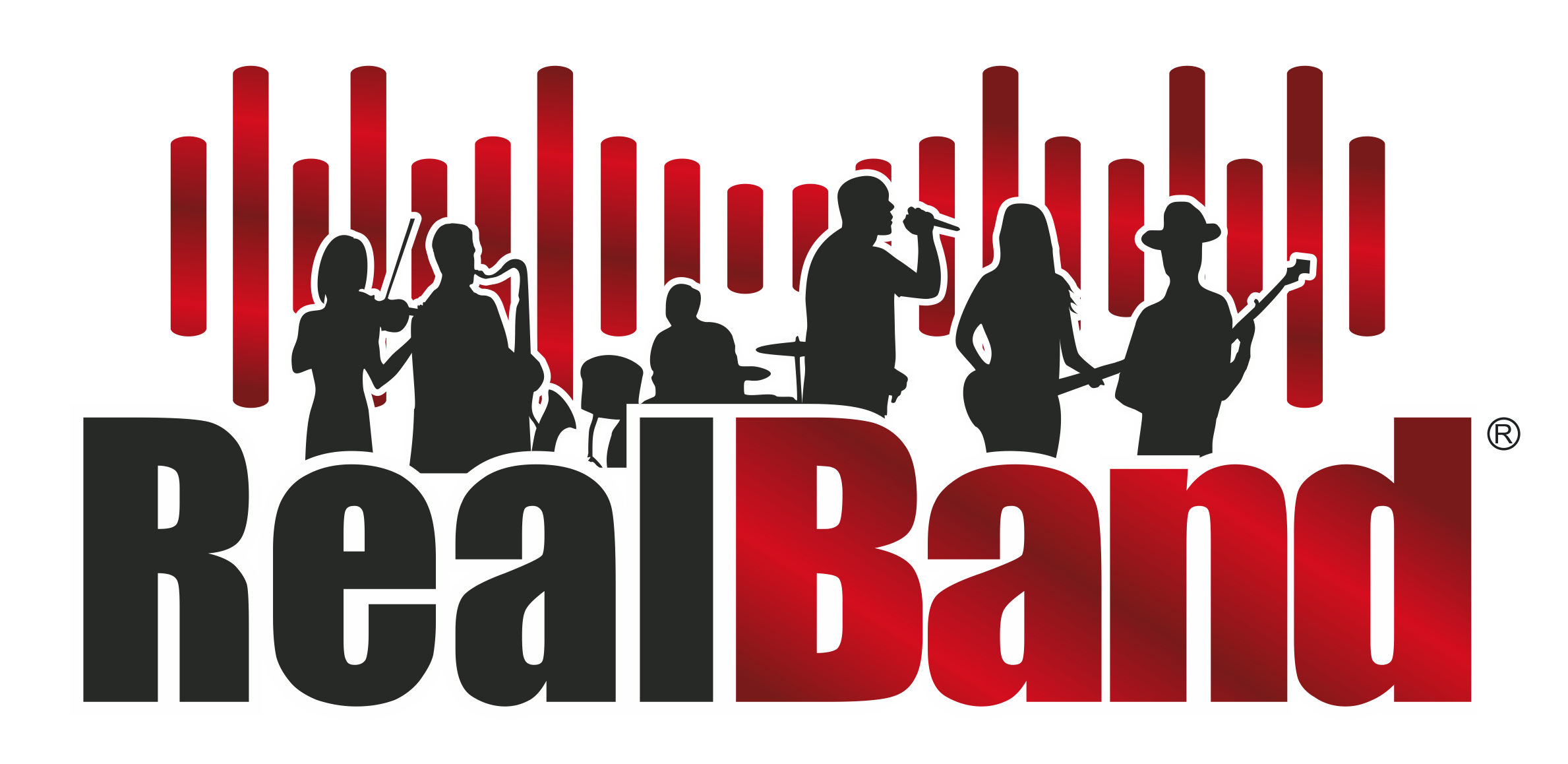 RealBand® 2020 for Windows®
Welcome to RealBand, your all-in-one audio workstation and accompaniment program!
RealBand is a program that combines the most popular features from PG Music's PowerTracks Pro Audio DAW and the award-winning Band-in-a-Box into an all-in-one sequencing program with automatic accompaniment.

RealBand offers powerful features for musicians, students, and songwriters. With intelligent automatic arrangements, RealTracks live instrument tracks, RealDrums live drum tracks, the amazing Audio Chord Wizard, seamlessly integrated digital audio/MIDI recording, built-in DirectX effects, and notation, RealBand turns a typical PC into a music production powerhouse. This documentation will provide you with information on how to get the most out of the great features that RealBand has to offer.

RealBand is a fully-featured and powerful music arranging, sequencing, and digital recording program. RealBand is the perfect tool for musicians, students, and songwriters alike!

Note: Band-in-a-Box® 2020 for Windows includes version 2020 of RealBand, your All-in-One Audio Workstation and Accompaniment program!
RealBand® 2020 New Features
22 of your problems solved! Check out the list of 22 requests fulfilled in RealBand® 2020.
We've added over 20 new features to RealBand® 2020, including...
Darker Grid Lines
Grid lines in Tracks and Audio Edit windows are drawn in a darker color instead of white.
Auto-hide Grid Lines
RealBand® will auto-hide grid lines when they are within a certain number of pixels of each other.
Audio Scrub Mode
The new audio scrub button in the Audio Edit window lets you click and drag to hear a section of audio.
Shift key for moving multiple volume sliders and pan knobs
Moving a volume slider while pressing the Shift key also moves other selected tracks' sliders This applies to Tracks and Mixer windows.
Master Vol/Chorus/Rev Saved to SEQ
Master Volume, Chorus, and Reverb are now saved to .SEQ files.
Transpose dialog improvements
The transpose dialog has semitones combo box to set the number of semitones and it no longer requires a Yes/No question regarding semitones when you exit the dialog.
New Choose Riff dialog setting
There is a new setting in the MultiRiff dialog to generate either Audio, MIDI (if RealChart available), or both.
Comments status indicator
Red lines will be drawn around the Comments button on the toolbar when the Comments window contains comments.
Auto-launch Comments window
There is a checkbox in the Comments window to enable/disable the automatic launching of comments when a song is loaded.
RealTracks Thickening and Panning
When you select multiple RealTracks on the same track and have them play simultaneously, the followings are possible.
The RealTracks can be the same but will play differently on each sub-track.
You can set the stereo panning (-64 to +64) for each sub-track.
New Audio Harmonies
New audio harmonies use elastique instead of IVL/TC-Helicon routines. (Note: MIDI transcription is currently working for original melody track only.)
Hide/Show button in DirectX/VST window
The window now has a button to hide or show the top half of the window.
Auto-set track type to drums
When loading in a MusicXML file that was saved by either RealBand® or Band-in-a-Box®, the notation track type will be set to drums, if the track in the XML file is drums.
Drum notation saved to MusicXML
RealBand® can save a drum track as drum notation to MusicXML. It will also be able to reload drum notation tracks from MusicXML if the file was saved by RealBand® or Band-in-a-Box®.
Hammer-on/pull-off/slide to MusicXML
Hammer-on, pull-off, and slide will be saved to MusicXML.
Additional MusicXML file types are supported
You can open .mxl (a compressed format) and .musicxml files, in addition to .xml files.
The StylePicker window size and position is saved between sessions.
Artist Browser
Clicking on the RealTracks Picker or RealDrums Picker, or pressing the new [Artist Bio] button opens the Artist Browser. This dialog lists all artists and the instruments they play, shows the biography of the artist, and has an ability to list all the RealTracks that the selected artist plays.
More filter options in RealTracks Picker
Three filters have been added for Instrument (e.g. acoustic guitar), Instrument Family (e.g. any guitar), and Custom Instrument Range
280 More RealCharts for RealDrums (301 Total)
Now most RealDrums have RealCharts (transcriptions) with Drum Notation, which can be viewed by filtering "RealDrums with RealCharts" in the RealDrums Picker.
Custom style settings don't interfere with song settings
If you have customized track settings of a song (e.g. by overriding the settings in a style and putting a different RealTracks), the program will now ignore the settings in the style that might affect the sound (such as custom panning, reverb, double-time, etc.).
Enhanced stretching and audio harmony
The latest version 3.3.0 of Elastique and 1.04 of Harmony from zplane.de are included.
And more!

Online now
Need Help?
Message from PGMusic.com sales and support team
Hi, have any questions? We're available to text chat.
Message from PGMusic.com sales and support team
Hi, have any questions? We're available to text chat.