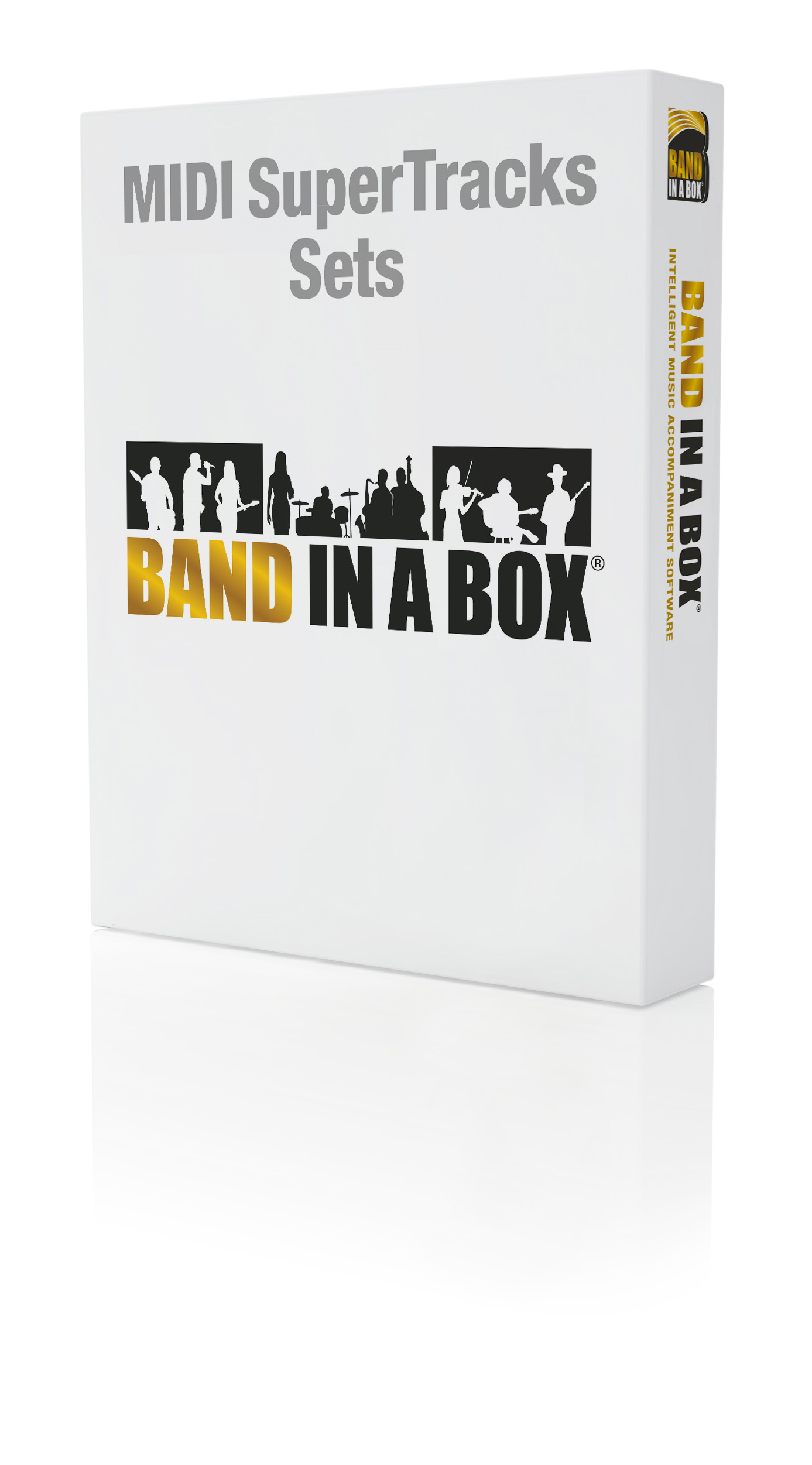 MIDI SuperTracks Sets for Band-in-a-Box®
What are MIDI SuperTracks?
Instead of MIDI styles based on C7 chord patterns that get repeated over every chord, the MIDI SuperTracks are based on actual playing by studio musicians. When you play the SuperTracks with your favorite MIDI synth or VST plug-ins, you'll hear great sounds using MIDI. MIDI SuperTracks are an excellent option for those looking for the editing and control capabilities of regular MIDI tracks, but with the added bonus of incredibly good MIDI sounds!
For the demos below, the instrument sound you are hearing is a MIDI SuperTracks style, which is a performance by a top session musician, but recorded in MIDI so that you have total control over the sound as well as the individual notes. You can choose any VST synth (or other MIDI synth) you like for the sounds. For these, we've used the piano from Garritan Jazz & Big Band 3, available our website from http://www.pgmusic.com/products.htm.
30 Day Money Back Guarantee
Unconditional 30-Day Money Back Guarantee on all products purchased from PG Music Inc.
Contact Info
PG Music Inc.
29 Cadillac Ave Victoria BC Canada V8Z 1T3
Sales: 800-268-6272, 250-475-2874,
+ 800-4746-8742*
Tech Support: 866-983-2474, 250-475-2708, + 800-4746-8742*
* Outside USA & Canada where International Freephone service is available. Access Codes