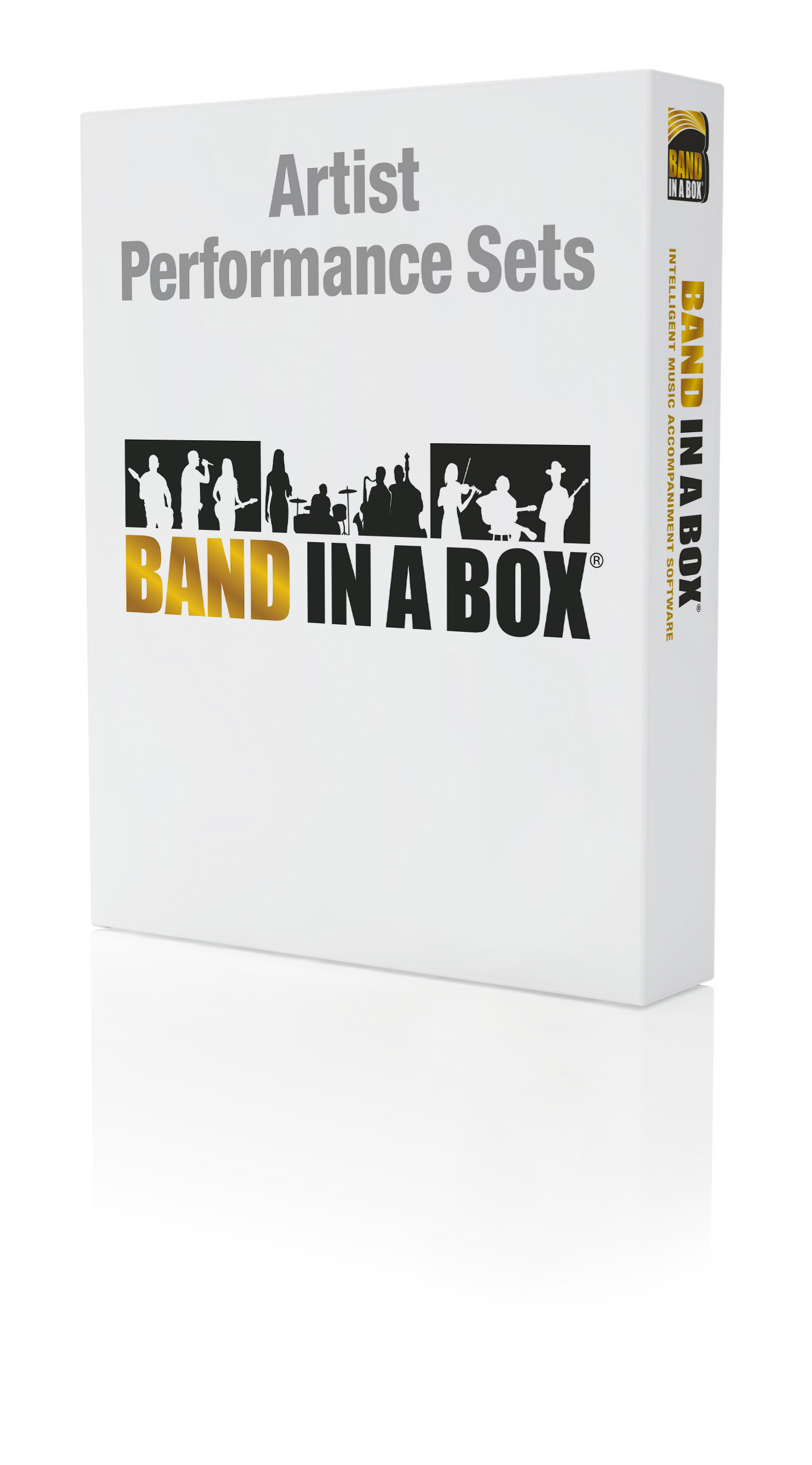 Artist Performance Sets
These are collections of Band-in-a-Box® RealTracks demo songs, which have artist performances on the Melody track. They are different from a "RealTracks" track since they aren't generated by Band-in-a-Box®, but rather are recordings of the Artist playing melodies or solos along to the Band-in-a-Box® generated accompaniment tracks.
Artist Performance tracks are great for learning-from-the-Pros, since all the Tracks include audio (stretchable to any tempo), notation, on-screen guitar, and guitar tab. Performances typically have a melody for two choruses, followed by a solo for two choruses (one simple chorus and a second advanced chorus).
Artist Performance Sets 1-7 are all included in the UltraPAK and Audiophile Edition.
30 Day Money Back Guarantee
Unconditional 30-Day Money Back Guarantee on all products purchased from PG Music Inc.
Contact Info
PG Music Inc.
29 Cadillac Ave Victoria BC Canada V8Z 1T3
Sales: 800-268-6272, 250-475-2874,
+ 800-4746-8742*
Tech Support: 866-983-2474, 250-475-2708, + 800-4746-8742*
* Outside USA & Canada where International Freephone service is available. Access Codes