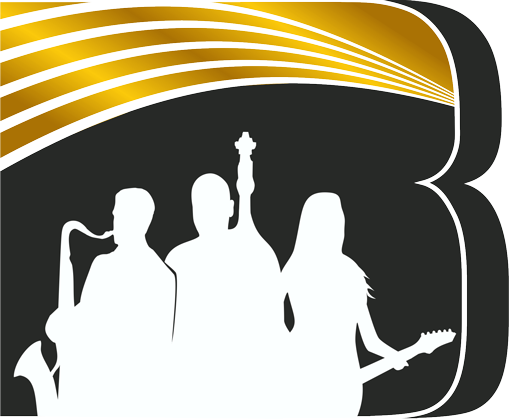 Band-in-a-Box® for Windows DAW Plugin New Features
New Features in Version 2.0
41 of your problems solved! Check out the list of 41 requests fulfilled in the DAW Plugin 2.0. The DAW Plugin 2.0 is included with Band-in-a-Box® 2020.
Band-in-a-Box® 2020 Video:
DAW Plugin 2.0 New Features!
WIN
New Features
DAW Plugin 2.0
There are over 40 enhancements to the Band-in-a-Box DAW Plugin, including Audio Harmonies (apply to any DAW audio track, 1-4 voices, using intelligent BIAB harmonies with passing tones).  New features allow Customizing Tracks, Bar and Song settings. RealTracks, RealDrums sound improvements (gap filling, thickening), enhancements or reading/writing more data types to/from BIAB song files and much more!
Mono/Stereo indicator
The Plugin now displays Mono/Stereo indicators next to each audio track after generating.
Load wav file as Master
Now you can replace the original Master track with any audio file of your choice. This can be done by selecting a file from the "+" menu or by simply dragging a wav file over the master track.
Support for style track replacements
The Plugin now supports replacing style tracks just like Band-in-a-Box. You can customize your style or open a saved song with a customized style in it.
Generate Audio Harmony from wav
This great new feature allows you to generate an accompaniment harmony for any audio track in the Plugin.
Drag-n-Drop song files
The Plugin now supports drag-n-drop of song files (SGU, etc.) right onto the Plugin. This makes loading songs quick and easy.
25 Tracks
The Plugin now supports up to 25 tracks (8 style tracks, 1 audio track, 9 special tracks, and 7 multi-riff tracks)!
Audio Track
Now you can load any pre-recorded audio file to the audio track by using the "+" menu or simply dragging the audio file over the Audio track (track 9).
Song Settings
The Plugin now launches the Band-in-a-Box Song Settings dialog so that global settings can be changed.
Bar Settings
The Plugin now launches the Band-in-a-Box Bar Settings dialog and allows you to set bar specific settings.
+ Button
+ button has been added next to each track as a context menu to select, generate, and set track settings.
Visual Transpose
The Plugin now supports visual transpose in the Chord sheet (this feature is in the key menu)
3 pages available
The Plugin has always had 3 pages (Style, Special, and MultiRiff) but now these 3 pages are visible and available all the time so that you can easily select and place tracks on whichever page you'd like.
Sync Tempo button
Now you can easily sync tempo with your DAW by simply clicking the small blue button next to the Plugin tempo. If it's flashing it means that your Plugin tempo is out-of-sync with the DAW tempo.
Alternate chord chart display
The Plugin now supports alternate chord chart displays such as Roman Numeral, Nashville Notation, Solfege, and Fixed "DO."
Spinning wheel
A spinning wheel has been added to the bottom left corner of the Plugin to visually indicate if the Plugin is in the middle of communication with bbw4.
Chord sheet shortcuts
The Plugin now supports all kinds of chord sheet shortcuts just like in Band-in-a-Box. Some of these are (j, f, h, s, d, l, n).
Message if user selects N/A style
Now the Plugin will display a message if a user tries to select a style that is not available.
Moving in chord sheet
You can now use TAB/ENTER to move forward or SHIFT-TAB/SHIFT-ENTER to move back a bar in the chord sheet.
Support for all BB File types
A user can now open all types of bb song files (sgu, mgu, sg1, etc.).
Right-click mute for tracks
Right-clicking on the track icon will mute that track from playback. Right-clicking again will unmute the track.
Master sync
The blue icon in Master track will now sync all individual tracks with DAW when double clicked.
Auto generate songs
This feature in the Plugin Preferences dialog can now be turned on so that opening a song file in the Plugin will automatically generate it.
Chorus repeats
The chord sheet now shows repeat symbols if the number of choruses is greater than 1.
Song tags
Song tags can now be added by using the Song settings dialog, or simply typing in shortcuts (TAGSTART, TAGJUMP, TAGEND) right into the chord sheet.
Scrolling status message
The status message at the bottom of the Plugin now scrolls for easier viewing of all the text.
Multi-language support
The Plugin now has support for languages other than English. The language can be changed in the Preferences dialog.
Insert/Remove bar
The chord sheet now supports shortcuts (INSERT, REMOVE) to insert or remove a bar in the chord sheet. (Note: this only shifts the chords, and does not actually add or remove bars to the chord sheet.)
Open/Save state
Now you can open or save the Plugin state as any file type (preferably xml) which can then be loaded by any instance of the Plugin.
Multi-select tracks
The Plugin now supports selecting more then one track at a time. Multi-selected tracks can be played, dragged, generated or removed at the same time.
Master mix playback
Double clicking on the blue icon in the Master track will now play all the individual tracks together as a mix.
Sync playback
Double clicking on any track icon will turn that icon light blue which means that it can now be played back in sync with the DAW whenever the DAW is playing. (Sync playback option has been removed from Preferences dialog.)
Bar highlighting
The Plugin will now highlight the bar corresponding to the position in the DAW. This can help a user quickly understand where in their song they are by simply looking at which bar is highlighted in the Plugin. (The setting can be turned off in Preferences dialog.)

Updated track icon colours
RealChart icons in the Plugin are now orange midi icons.
StylePicker window size and position
The StylePicker window size and position is saved between sessions
Artist Browser
Clicking on the RealTracks Picker or RealDrums Picker, or pressing the new [Artist Bio] button opens the Artist Browser. This dialog lists all artists and the instruments they play, shows the biography of the artist, and has an ability to list all the RealTracks that the selected artist plays.

More filter option in RealTracks Picker
Three filters have been added for Instrument (e.g. acoustic guitar), Instrument Family (e.g. any guitar), and Custom Instrument Range.
300 RealDrums Transcriptions
Now most RealDrums have RealCharts (transcriptions) with Drum Notation, which can be viewed by filtering "RealDrums with RealCharts" in the RealDrums Picker.
Latest version of Elastique and Harmony
The latest version 3.3.0 of Elastique and 1.04 of Harmony from zplane.de included.
RealTracks Thickening and Panning
When you select multiple RealTracks on the same track and have them play simultaneously, you can set the stereo panning (-64 to +64) for each sub-track.
Panning added for Multiple RealTracks on a Track for Songs, Styles, and RealTracks
Some demo songs, styles, and RealTracks have multiple RealTracks on the same track with the stereo panning set for each sub-track.
MultiRiff from this RealTrack
A menu item has been added to the track context menus to use the selected RealTrack as a MultiRiff.
Undo/Redo
The Plugin now supports undo (Ctrl+Z) and redo (Ctrl+Y or Ctrl+Shift+Z). This is currently only available for the chord sheet.

Online now
Need Help?
Message from PGMusic.com sales and support team
Hi, have any questions? We're available to text chat.
Message from PGMusic.com sales and support team
Hi, have any questions? We're available to text chat.