Band-in-a-Box Practice Window
The Practice Window in Band-in-a-Box gives you one-click access to many Band-in-a-Box add-ons and other PG Music programs that help you with practicing.
Band-in-a-Box Add-ons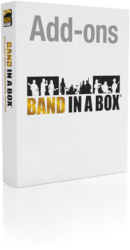 CopyMe - CopyMe is an exciting new teaching concept for Band-in-a-Box. Here's how it works: your piano teacher, Miles Black, plays a 2-bar piano phrase along with a Band-in-a-Box accompaniment. That 2-bar piano phrase is then followed by 2 bars of the same Band-in-a-Box accompaniment with the piano part silent. This is where you come in... just copy what Miles has played. Once the lesson is complete, Miles explains and plays the next concept, followed again by your turn to play.
Duets for Band-in-a-Box - This is an exciting new series of 50 Duets, each designed specifically by Miles Black for sight-reading practice. Both parts have an independent contrapuntal melody, so you feel like you have a real playing partner at your side. Each of the 5 genres, Classical, Jazz, Smooth Jazz, Bebop and Rock includes 10 great contrapuntal melodies. With one melody line recorded on the Melody track and the second on the Soloist track, it's easy to see and hear what each part is playing. Mute one melody and play along with the other, then reverse the roles and sight-read the other part.
101 Riffs and Phrases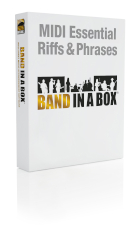 All riffs are Band-in-a-Box files. Play and hear the files, transpose in all 12 keys, slow down for further study, view or printout the notation, or watch the on-screen guitar fretboard or piano keyboard.
Video Guitar Lessons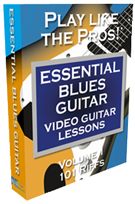 Each volume of this series features hours of video instruction by master guitarists. Each program includes on-screen video guitar fretboard, transcribed notation, tab and complete printout. Lessons include riffs, songs, tips, techniques and guitar settings - everything you need to learn to play like the pros.
GuitarStar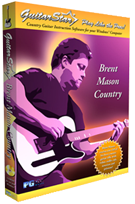 GuitarStar is the fun new way to become a Rock guitar star in the comfort of your own home. By simply pressing different keys on your computer keyboard, you can play a unique, killer guitar solo complete with a rockin' rhythm section to back you up. But the fun doesn't stop there; GuitarStar will also teach you how to play those rockin' guitar riffs. While the music plays, each note is displayed in notation, guitar tablature and on the on-screen guitar fretboard. There are complete videos for each riff, where a master guitarist explains exactly how to perform each riff.
Chord Dictionaries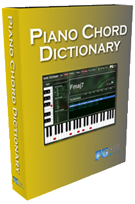 Piano Chord Dictionary - Choose a root note, select the chord you want to learn, and the Piano Chord Dictionary will display the chord on the on-screen piano keyboard.
Guitar Chord Dictionary - select any root note, and choose the chord you want to learn from the list of available chords. The selected chord will then be displayed on the on-screen guitar fretboard.
Master Class Series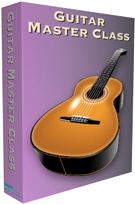 These fully-featured instructional music programs contain interactive lessons by professional musicians Oliver Gannon and Miles Black. Develop pro skills by studying the extensive exercises!
Multimedia Performance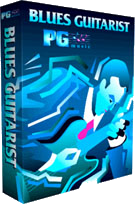 These Professional, fully-featured music programs showcase great live performances with innovative multimedia features for advanced study and even more fun!
Pianist Performance
These popular programs feature the piano styles of today in over 250 "live-to-MIDI" performances by top contemporary pianists. Each title is packed with powerful tools for fun and learning, including song memos, biographies and an on-screen piano display.
Money Back Guarantee
Unconditional 30-Day Money Back Guarantee on all products purchased from PG Music Inc.

Online now
Need Help?
Message from PGMusic.com sales and support team
Hi, have any questions? We're available to text chat.
Message from PGMusic.com sales and support team
Hi, have any questions? We're available to text chat.